MCSO K9 Unit
The Maricopa County Sheriff's Office Canine Unit (K9) is part of the SWAT division.  The SWAT division is on call 24 hours a day 7 days a week 365 days a year.  Every member of the division is subject to be called out at any time to respond anywhere within Maricopa County.  The SWAT Division responds to high-risk arrest, barricades, search warrant service, and various details within Maricopa County.  Within the SWAT Division, the K9 unit is comprised of 2 Sergeants, 9 Deputies and 4 Detention Officers all with assigned canines.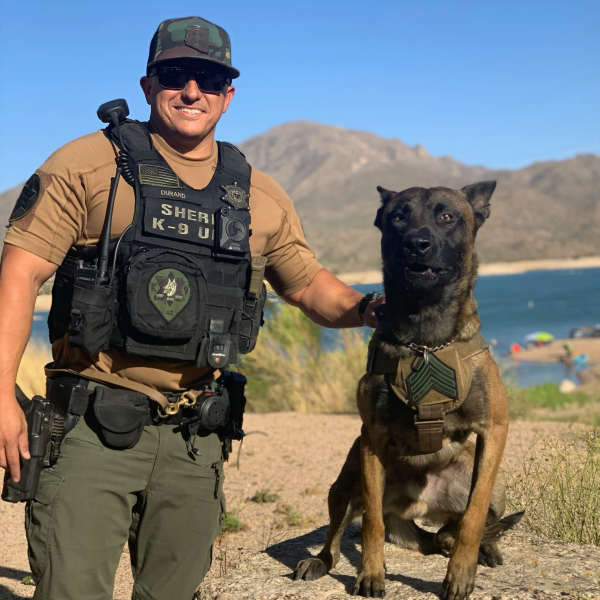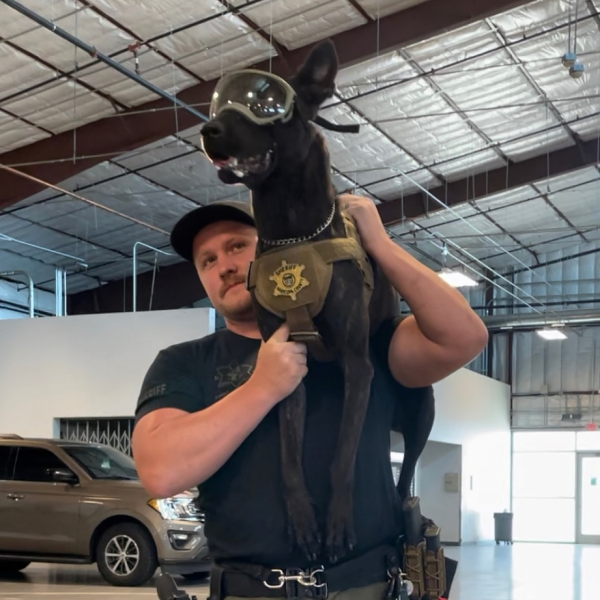 The K9 division of the Maricopa County Sheriff's Office Advisory Council is tasked with helping support our K9 handlers, canines and the citizens of Maricopa County.  Our mission is to provide resources to keep our units safe and effective through life saving and essential equipment and training.  While the Sheriff's Office provides the unit with an annual budget and support, there are advanced needs of the unit that are not always able to be fulfilled through normal procurement processes.  Through community support, the MCSOSAC K9 Division can provide quick and advanced financial resources to the unit in order to provide the safest and most effective unit possible.
Where does my donation go?
Donations to the K9 division are held with the MCSOSAC with a restriction to be used for the K9 unit. These funds are allocated to vendors of the K9 unit with approval from the MCSOSAC K9 Unit Liaison upon authority from the MCSOSAC Board of Directors.
What type of equipment is purchased?
In addition to standard training equipment, we are looking to provide ballistic vests to all K9's, advanced training, upgrades to the obstacle course and gear to make our unit more impactful in the community.
Doesn't the County cover all these costs?
The Sheriff's Office does an excellent job of providing for the needs of the unit, but due to budget constraints and other factors, it's difficult to meet every need.
Can I sponsor a particular K9?
We are working on plans to sponsor a K9 for the office. The cost of a K9, initial training and placement can be upwards of $15,000 per dog. We are hopeful we can grow our impact to increase the number of K9's serving the MCSO.
How else can I get involved?
In addition to financial contributions, we are always looking for community members interested in spreading our mission and supporting our cause.  If you are interested in learning more, email [email protected].